Swiss Government Scholarships 2012/2013 for Indonesian Students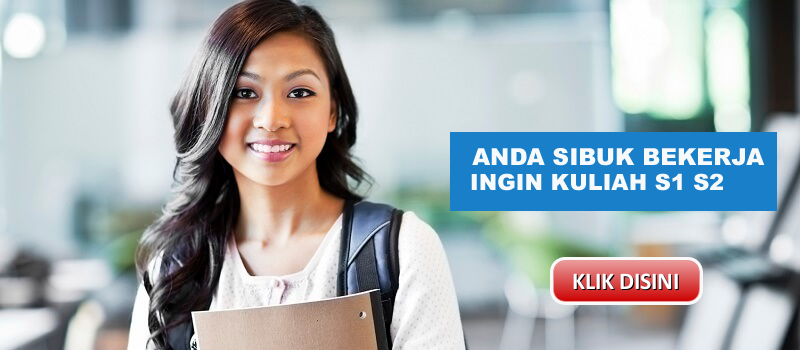 CHAT DI WHATSAPP KLIK DISINI

Jika anda yang sedang mencari informasi Swiss Government Scholarships 2012/2013 for Indonesian Students, maka Beasiswa D3 S1 S2 akan menyampaikan tentang Swiss Government Scholarships 2012/2013 for Indonesian Students seperti dibawah ini:
Swiss Government Scholarships 2012/2013 for Indonesian Students
The Swiss Government through the Federal Commission for Scholarships for Foreign Students (FCS) grants a limited number of scholarships to developing countries, among which Indonesia is included. These scholarships are offered to Indonesian POSTGRADUATE students wishing to undertake research or study in a master programme at a Swiss university or Federal Institute of Technology as mentioned on page 5. Priority will be given to research fellowships.

Following programmes are not included in this scholarship:
Fine arts

and music
Undergraduate studies
Hotel management studies
Student exchange programmes
Part-time studies
On-the-job studies
Correspondence courses


The duration of grant is basically for the nine-month academic year (always from September to June. It is not possible to start the scholarship in the Spring semester or any other time in the year). It can be extended up to 12 months. The extension request will be analyzed according to the FCS criteria.

Conditions
Indonesian citizen
University degree (min. Sarjana Strata-1/bachelor degree )
Candidates must be under 35 years old when applying (birth date after December 31, 1976)
Sufficient knowledge of the teaching languages of the intended programme (German/French/Italian and/or English). Applicants for master programmes must have international recognized language certificates (please see page 4)
Applicants for research fellowship must have a confirmation letter from a professor at the intended university.
For research fellowships: applicants must have a clear research proposal. For master programmes: applicants must have motivation explaining the study intentions and the importance for the future career. Additionally the applicants must apply for the chosen master programme while applying for the Swiss Government Scholarship.
Application Procedure
Scholarship

application forms

shall be requested until November 18, 2011. To obtain the forms, the applicants should send a brief e-mail which includes the following data and documents:
Complete name
Date of birth
Language skills beside English (in case you can speak one of the official languages in Switzerland)
Intended research/study field and university in Switzerland
a. For research fellowships:

a complete research proposal (approx. 5 pages), including an overview of the research work conducted until now that could be relevant for the granting of a fellowship.
a copy of confirmation from a professor at the intended Swiss university that he/she will supervise the research

b. For master programmes:

a two page personal statement emphasizing the reasons to study in Switzerland, the importance of the choice for your future career as well as your professional projects after the scholarship.
international recognized language certificates (depending on the teaching languages) with at least minimum

scores

(see page 4)

Curriculum vitae
. E-mail address
Please send the request for an

application form

to [email protected] . The application forms will be sent by e-mail.

Applicants must return the applications forms and supporting documents at the latest on November 30, 2011, to:

Embassy

of Switzerland (Culture Section), Jl. H.R. Rasuna Said Kav. X3/2, Jakarta 12950. The application documents can be delivered by post or courier.

All documents must be submitted in 3 sets of copies. Every document set must be prepared in the following order:
Application form (typed and printed)
Copies of certificate of bachelor or master degree from university
Translation of the certificate of bachelor or master degree
Academic transcript
Translation of the academic transcript
Letters of recommendation from 2 professors/lecturers
For research fellowships: research proposal (approx. 5 pages)
For master programmes: motivation letter (2 pages)
Curriculum vitae
For research fellowships: a confirmation letter from a professor from an intended Swiss university
For master programmes: international recognized language certificates
Medical certificate (on the FCS form supplied by the Embassy)
Copy of passport (main page with personal data)
Other documents (language certificates,

certificate of achievement

, etc.)
Photocopies of certificates have to be

certified

as true copies. Documents (certificates, recommendations, etc.) which are not issued in English/German/French/Italian have to be translated into one of those languages and legalised. The translation has to be attached to the related document.

All documents have to be on A4 size papers and not put into binders. Please note that only
complete and orderly prepared application files will be taken into consideration. Only shortlisted applicants will be invited for an interview which will be held at the Swiss Embassy in Jakarta. In May 2012, the Federal Commission for Scholarships for Foreign Students (FCS) will announce the accepted candidatures.

Scholarship Amount
CHF 1.920,-/month (for living costs)

Please note that not all master programmes and universities exempt scholarship holders from semester fees. The scholarship grant covers only living expenses in Switzerland. Therefore it is necessary that all applicants clarify the possibility of tuition fee exemption directly with the university.

Travel Expenses and Insurance
Recipients from Indonesia pay their own travel expenses to Switzerland, but the Federal Commission for Scholarships for Foreign Students (FCS) pays the return ticket (except for family members). The return travel will not be offered if the grantees extend their stay in Switzerland beyond six months after completion of their studies, or if they take up employment or move to a third country.

Health insurance (except for dental care) and accident insurance are provided.

Obligations as a Scholarship Holder
Scholarship holders must live in Switzerland at the study place and must comply with the laws concerning the residence of foreigners in Switzerland and the university regulations. The FCS does not have the authority to decide on the possibility of bringing the family of the scholarship holder to Switzerland. This is left to the Federal Migration Office, which at present deals with requests very restrictively. As a rule, family members cannot be brought to Switzerland during the first year of study.

When accepting the scholarship, candidates have to give their written agreement to return to Indonesia after completion of the scholarship in Switzerland.

Scholarships of the FCS cannot be coupled with other grants. If a scholarship holder benefits from another scholarship or other financial means (salary), he has to choose between the FCS scholarship and the other source of income.

Further information and questions:
Embassy of Switzerland
Contact person: Mrs. Melinda Djohansjah
Tel.: +62 21 525 6061 Ext. 319


Visit Official Website