Eric Bleumink Fund for Development Cooperation: University of Groningen Master and PhD Scholarships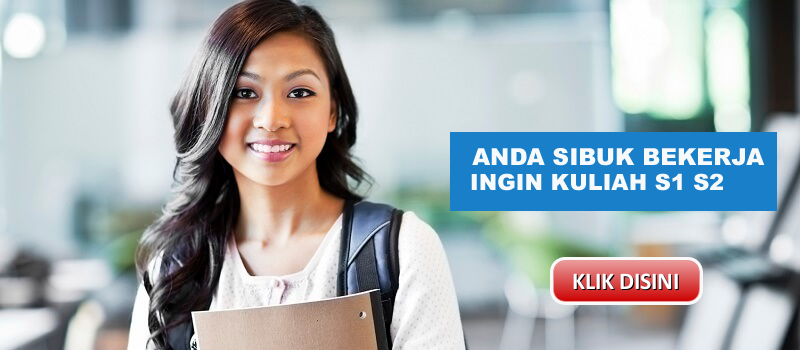 CHAT DI WHATSAPP KLIK DISINI

Jika anda yang sedang mencari informasi Eric Bleumink Fund for Development Cooperation: University of Groningen Master and PhD Scholarships, maka Beasiswa D3 S1 S2 akan menyampaikan tentang Eric Bleumink Fund for Development Cooperation: University of Groningen Master and PhD Scholarships seperti dibawah ini:
Eric Bleumink Fund for Development Cooperation: University of Groningen Master and PhD Scholarships
The University of Groningen was awarded both the Diploma Supplement label and the ECTS label as the first and only higher education institution in the Netherlands. The labels are a 'certification' awarded by the European Commission to those institutions that have properly implemented these two aspects of the Bologna agenda.
The introduction of the Bologna system in higher education in Europe comprises various aspects. Issuing a Diploma Supplement and properly applying the ECTS system, including the relevant documents, are services offered to the student, plus they make an international comparison of education systems and certificates possible.
The grant is usually awarded for a maximum of 2 years for a Master's degree programme, and a maximum of 4 years for a PhD. For PhD, part of the research should be conducted in the home country and part in Groningen .
The grant covers the tuition fees plus the costs of international travel, subsistence, books, and health insurance. It covers expenses incurred in travelling to and from the Netherlands for PhD candidates for a maximum of 4 times. For specific information, please check the rules & regulations [PDF].
Eligible candidates
In all cases candidates who are employed and supported by an institute or university in a developing country that has signed a co-operation agreement with the University of Groningen and who receive an income from that institution will be given preferential treatment. Candidates should: be nationals of and have their permanent residence in one of the country's listed, have a good command of the English language, be in good health so health insurance in the Netherlands can be arranged, be available for the whole period of the fellowship and be able to take part in the entire study programme, have no other means of financing the study in question.
Further criteria for approval are: (a) academic excellence, shown by academic performance and may be confirmed by letters of recommendation from university professors; (b) contribution of candidate's education in terms of strengthening the scientific capacity in the candidate's home country; (c) perspectives to a long-term linkage between the home institution and the University of Groningen
Extra criteria for PhD candidates are: applicant should be employed by a research institute of university in one of the listed countries and receive an income from the home institution, application should be supported by this organization, the University of Groningen must be able to provide an academic supervisor who will be responsible for the scientific supervision of the research
Countries of origin:
Afghanistan, Albania, Algeria, Armenia, Azerbaijan, Angola, Bangladesh, Benin, Bhutan, Burkina Faso, Burundi, Bolivia, Bosnia and Herzegovina, Cambodia, Cape Verde, Central African Replublic, Chad, Comoros, Congo, Cameroon, Ivory Coast, China, Colombia, Djibouti, Dominican Republic, Ecuador, Egypt, El Salvador, Equatorial Guinea, Eritrea, Ethiopia, Gambia, Georgia, Ghana, Guatemala, Guinea, Guinea-Bissau, Guyana, Haiti, Honduras, India, Indonesia, Iran, Iraq, Jordan, Kiribati, Kenya, Kyrgyzstan, Kazakhstan, Laos, Lesotho, Liberia, Madagascar, Malawi, Maldives, Mali, Mauritania, Mozambique, Myanmar, Moldova, Mongolia, Macedonia, Marshall Islands, Micronesia, Morocco, Nepal, Niger, Nicaragua, Nigeria, Namibia, Niue, Pakistan, Papua New Guinea, Paraguay, Peru, Philippines, Autonomous Palestinian Territories, Rwanda, Samoa, Sao Tome and Principe, Senegal, Sierra Leone, Solomon Islands, Somalia, Sudan, Sri Lanka, Suriname, Swaziland, Syria, Tajikistan, Thailand, Tokelau, Tonga, Tunisia, Turkmenistan, Tanzania, Togo, Tuvalu, Uganda, Uzbekistan, Ukraine, Vanuatu, Vietnam, Wallis and Futuna, Yemen, Zambia, Zimbabwe, East Timor, South Korea
Purposes: Master, Ph.D.
Deadline: Applicants need to meet the deadline of the respective Master's or PhD programmes. Application forms for Master's programmes can be found through the websites or Admissions Offices of the respective faculty or Graduate School . Application deadline for the scholarship is 22 February.
Application:
Applications for student scholarships can be submitted by students from one of the eligible countries for a Master's or equivalent programme at the University of Groningen.
Master's degree programmes: A step-by-step application guide
1. First the candidate should apply for admission to a study programme at the University of Groningen .
2. When the candidate applies for this admission, he or she must indicate on the application form that his/her study performance is excellent and that he/she wishes to be nominated for a Eric Bleumink Fund scholarship.
3. If the study programme agrees with the candidacy for a EBF scholarship, they will send a standard application form including the motivation of the candidate to the Board of the Eric Bleumink Fund prior to 1 March. Per studyprogramme only two candidates can be nominated.

4. The Board of the Eric Bleumink Fund will take a decision during their meeting in March.

5. The studyprogramme and the candidate will both be informed on the decision taken by the Board.

6. If a candidate is selected the coordinator and the candidate will have contact on the details of his or her arrival. If necessary he/she can contact the Board of the Eric Bleumink Fund for extra assistance.

PhD programmes

Applications for PhD grants may only be submitted by individuals from developing countries if endorsed by a professor of the University of Groningen and with the support of their home institution / partner university. The application should contain an elaborated research proposal or pre-proposal. The application may also be submitted by the academic supervisor at the University of Groningen or at the home institute in the developing country. The academic supervisor in Groningen participates in one of the Research Schools or Research Institutes of the University of Groningen .

More information: For rules & regulations [PDF]. For detailed information regarding the scholarship programme, please contact the office of the Ubbo Emmius Fonds. E-mail: [email protected], tel. +31 (0)50 363 7597, fax: +31 (0)50 363 7598. Postal address: Eric Bleumink Fund, University of Groningen, P.O. Box 72, 9700 AB Groningen, The Netherlands.

Moreinfo: http://www.rug.nl/prospectiveStudents/scholarships/ericBleumink